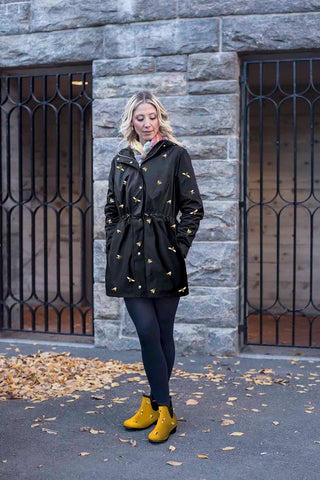 Raincoats
Welcome! Galleria's raincoat line is uniquely designed with famous artists prints.
Our raincoats, 100% polyester are water-repellent and stylish yet practical, coordinating flawlessly with our rain boots.
Whether you are expecting some rain, or just want a sophisticated look, our raincoats can be used for any occasion.
"Free standard shipping on orders of $75.00 or more"